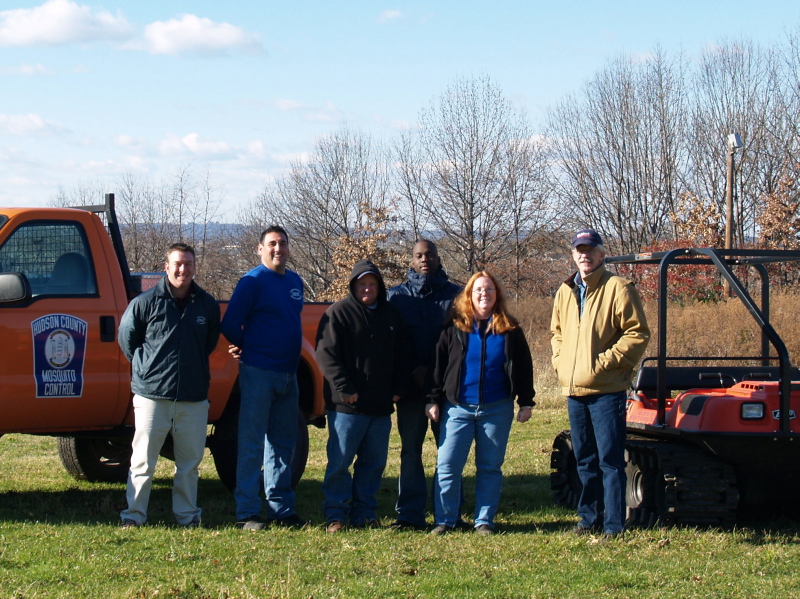 This website contains information on municipal mosquito control activities in Hudson County, as well as related information.
Mosquito control in New Jersey is mandated under Title 26, Chapters 3 and 9 of the New Jersey Health Statutes. Each county in New Jersey is responsible for providing mosquito control for its citizens. The Hudson Regional Health Commission is empowered by the Hudson County Department of Roads and Public Property to provide mosquito control for the citizens of Hudson County.
News
Follow us on Twitter! Spray schedules, West Nile alerts, and other pertinent information will be posted on our Twitter account and will appear below as a Twitter feed. Click on the button below to follow us and get instant updates on our program.
Tweets by @HCMosquito
Check out this old mosquito control video from Disney!
The ticks are out! Learn how to protect yourself.
West Nile Virus
West Nile surveillance will begin in June.
Please be aware, all Hudson County Parks are closed between 10:30 PM and 7:00 AM. We purposely spray the parks when they are closed to avoid pedestrian traffic. If you see us spraying the park during these times, you do not belong in the park.
West Nile Virus PSAs
- feel free to share